Crafted for the Battlefield

Up To 50% Off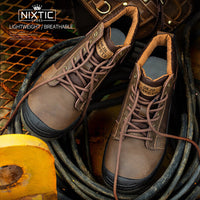 Have you heard about our new Indestructible Shoes?
Maybe the sole is wearing thin, maybe those steel-toed work boots a feeling a bit heavy on your feet, maybe those slip resistant shoes really aren't that slip-resistant anymore. Well, we have the solution for you!
SHOP NOW